We would like to welcome all our new children and parents to Nursery. This term we will continue to develop our speaking and listening skills. With your help we are also hope to develop the children's independent skills.
The Nursery team consists of Mrs Ikram as Nursery teacher, Mrs Harding and Mrs Davies as teaching assistants.
The curriculum is planned to meet the development matters from the Foundation Stage Curriculum. Our children are offered full time places which gives the children the opportunity to fully engage with all aspects of our stimulating indoor and outdoor provision.
Each day of the week adopts a Specific Area (Literacy, Mathematics, Expressive Arts and Design and Knowledge of the World) with Friday being our day to learn about Religious Education. Our Adult Led Focus Tasks are based around these different areas whilst the rest of our provision provides continuous activities that address all Specific and Prime Areas.
Children are monitored closely using the observation tool Target Tracker, observations will be taken in relation to the focus task of the day as well as when notable objectives are achieved in other areas.
Our topics this in this first Spring term are...
The Three Billy Goats Gruff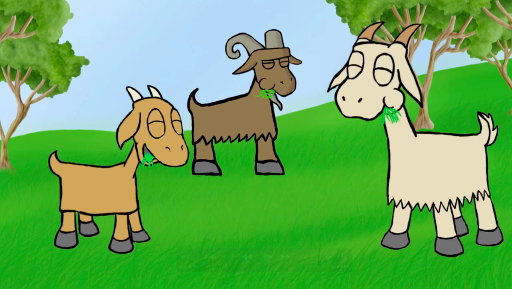 The Chinese New Year - Year of the Dog